nStyler 2014 Outline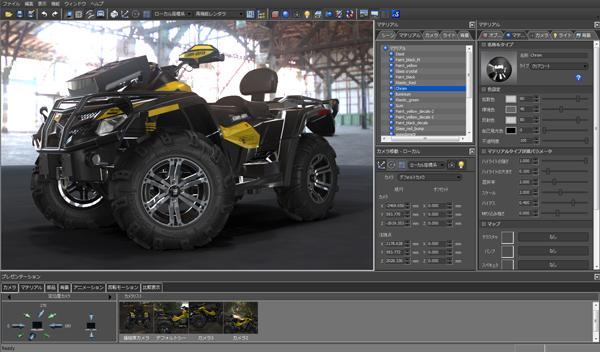 Recent design trends indicate an increasing use of higher quality 3-D data. nStyler is a real-time visualization program that is compatible with various CAD software, such as Rhinoceros, SolidWorks, NX, CATIA, thinkdesign, and Pro/Engineer. By utilizing light-weight optimization tools that are implemented in the application, nStyler is capable of rendering, in real time, data of up to 10 million polygons through optimization of 3D scenes.
nStyler 2014 is a free software as it is, so you can download it from this site. If you are using Rhino, purchasing exporter from Rhino, you can export .3dm file to .nxr (nStyler native file) with layer and material information. If you need exporter,click here.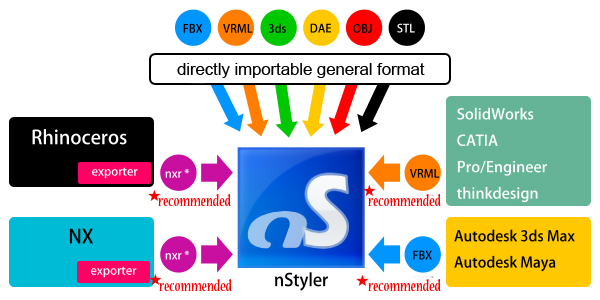 ---
What's New
2014.05.24

Website is renewed!
2011.04.24

Website is renewed!
---
Spec
OS: Windows XP(32/64bit),VISTA(32/64bit), 7(32/64bit)
CPU: Intel Pentium4 2.0GHz or more is required, Core 2 Duo is recommended for RTRT engine
MEMORY: 1.0GB or more is required, 2.0GB or more is recommended
HDD: 1GB or more is required
GRAPHIC CARD: DirectX9/Shader3
VRAM 1GB or more is required, 2GB or more is recommended
(nStyler available Video Card matrix)
Internet connection is required
---